Quality control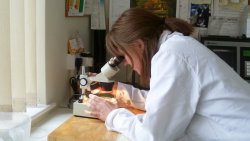 Quality control, inspection of products, ingredients and services (checking to make sure that what's being produced is meeting the required standard) takes place prior, during and at the end of the operations process.
There are three main points during the production process when inspection is performed:
| | |
| --- | --- |
| 1 | When raw materials are received prior to entering production |
| 2 | Whilst products are going through the production process |
| 3 | When products are finished - inspection or testing takes place before products are despatched to customers |
Quality is important to us and our customers and we pride ourselves on consistently producing and delivering first class finished product to our customers.
We are FEMAS accredited.
This FEMAS standard encompasses all the operations and activities of a participant that may have a bearing on the safety and specification of the feed ingredients supplied, from raw material procurement and supplier approval, through to the point at which any feed ingredients produced are delivered to the end user.
FEMAS provides a credible independent verification that the trade is meeting its legal obligations under General Food Law, Regulation (EC) No. 178/2002 and associated regulations and codes of practice.