Services
Processed Cereals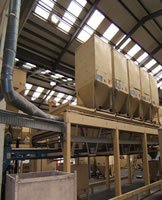 Henry Bell & Co (Grantham) Ltd is recognised as a major independent manufacturer of processed cereals to the National and International pet food market.
Our p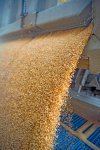 rocessing facilities include micronizers, kibblers & grinders with the capabilities of milling to a specification of 150mu upwards. Our computerised micronizing unit allows increased control over the quality of the flakes we produce.
Henry Bell & Co (Grantham) Ltd are specialists in the field of processing & supplying high quality micronized wheat, micronized barley, micronized maize, micronized peas, micronized beans, micronized Soya, micronized flaked naked oats, & kibbled maize to manufacturers & wholesalers across the UK & Europe.
Quality Re-cleaned Straight Cereal & Seeds
We import, clean, process and pack a comprehensive range of quality cereals, seeds, pulses, oil-seeds and herbage using the latest in treatment technology.
We use & supply a diverse range of products - red & white Dari, Canary seed, Millet, Safflower, Sunflowers, Peanuts, kibbled peanuts, Linseed, Hemp, Maple peas, Tic Beans, Chillies, Rape seed, Niger seed, Buckwheat, Locust beans, wheat, Barley, Maize, Oats, Green & White whole peas.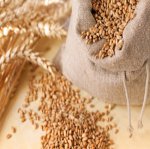 We have over 45,000ft of racking available to store all the products we handle.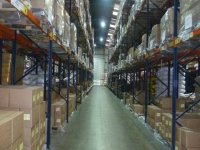 So whether you're looking for straight seeds, cereals, pulses, oil-seeds & herbage or looking for a specific blend we can meet your needs.
Blending & Packing
The installation of a state-of-the-art computerised mixing plant enables us to meet the increased production & specialist blend demands of our customers.
We specialise in formulating, blending & packing own – label wild bird, Aviary bird & small animal foods & treats. Our 500kg batched mixes are screened then bagged directly from the mixer or transported to the on-site Small Pack unit for packing into packs ranging from 100gm upwards.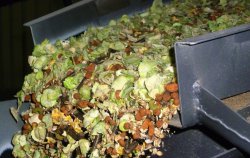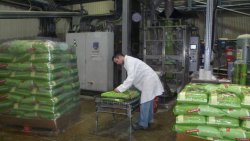 The range of blended products we produce & pack is comprehensive & endless. Wild bird food mixes from the popular standard everyday mixes to luxury mixes & the specialist blends which are growing in popularity like Robin, Table mix, Ground mix, No grow & No mess.
Small animal food mixes for Rabbits, Guinea pigs, Hamsters, Mice, Rats, Chinchillas.
Aviary bird food mixes for Budgies, Canaries, Finches, Parrots, Cockatiels, and Parakeets. We also supply - wild bird, Aviary & Small animal treats packed and mixed to our customers own requirements.